Course Description
Complete Bicycle Maintenance
Learn everything you need to know about your bike. No stone left unturned. By the end of the programme you will have learnt all the skills necessary to be a competent mechanic. No experience is needed to take one of these programmes, we take you right back to basics and build your skills quickly and rapidly.
Programme Description
The programme is a beginners/intermediate programme aimed at those who wish to have knowledge for their own use or join the cycle industry, either as a mechanic or starting their own business or individuals who want to learn more about the art of cycle maintenance.
Items Covered:
Overview of tools
What types of tools are required within a cycle workshop
Lubrication and cleaners
Diagnosing problems with a bike
Puncture repairs, replacing tubes
Tyres and inner tubes, description of sizes, installation and removal and repairing
Pedals, installing, removing and rethreading
Crank arm, installing and removing, square type, splined and cottered
Chain rings removal
Chains, the types of chain available, fitting, removing and getting the correct length
Chain alignment
Rear sprocket removal and fitting
Bottom bracket removal and fitting, cartridge type
Bottom bracket removal and fitting, adjustable type
Bottom bracket re-threading and facing
Hub servicing and adjustments
Headset servicing
Headset replacement
Replacing spokes
Wheel truing
Brake systems, caliper, linear, side pull, dual pivot
Brake cables and housing
Gear systems, STI levers, twist grips, down tube, thumb levers
Gear cables and housing
Front derailleur fitting and indexing/ adjustment
Rear derailleur fitting and indexing/ adjustment
Stems, handlebars and seat posts, types, fitting measuring and adjusting
Fitting accessories
This programme will be delivered by Goeco Specialist Bikes Ltd. popular in Ireland. These are all specific areas that Goeco have developed a reputation at being market leaders, they run the Irish electric bike association & are actively involved with government level projects & have featured on many occasions across the Irish media including RTÉ & TV3.
---
For information about Limerick College of Further Education, please visit our college page on
www.nightcourses.com
by clicking
here
.
Course Provider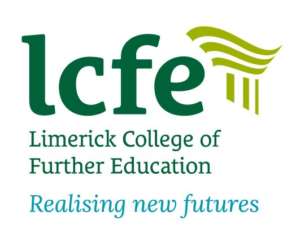 (061) 414186
Limerick College of Further Education, Limerick, Limerick, Republic of Ireland
Make Enquiry
Please insert your contact details and any additional information you require and we will forward your request to Limerick College of Further Education.
Map
Limerick College of Further Education
Limerick College of Further Education, Limerick, Limerick, Republic of Ireland